I'M LOOKING FOR SOMETHING,
I JUST HAVEN'T FOUND IT YET
2019
"i'm looking for something i just haven't found it yet" is a photo + video project surrounding longing emptiness, and how the pressure constantly placed on us to perfrom can lead to a loss of self, as we isolate ourselves in search of perfection.
The photos and videos focus on women engulfed by and lost their surroundings, only to then be focalized by a light.
TO VIEW THE FULL PROJECT IN ORDER PLEASE
CLICK
HERE
:)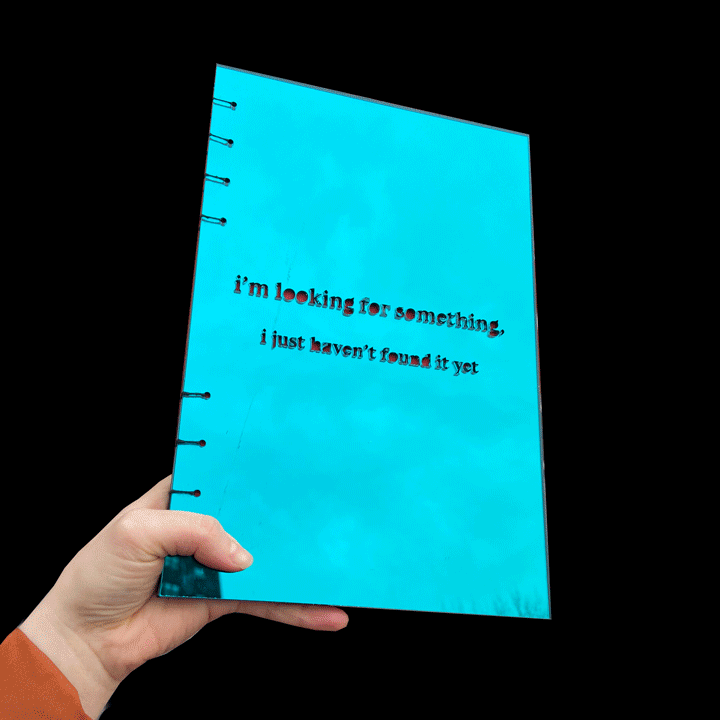 The book is an 8x12in laser cut mirrored hardcover with full color photos printed on photo matte paper and handstitched.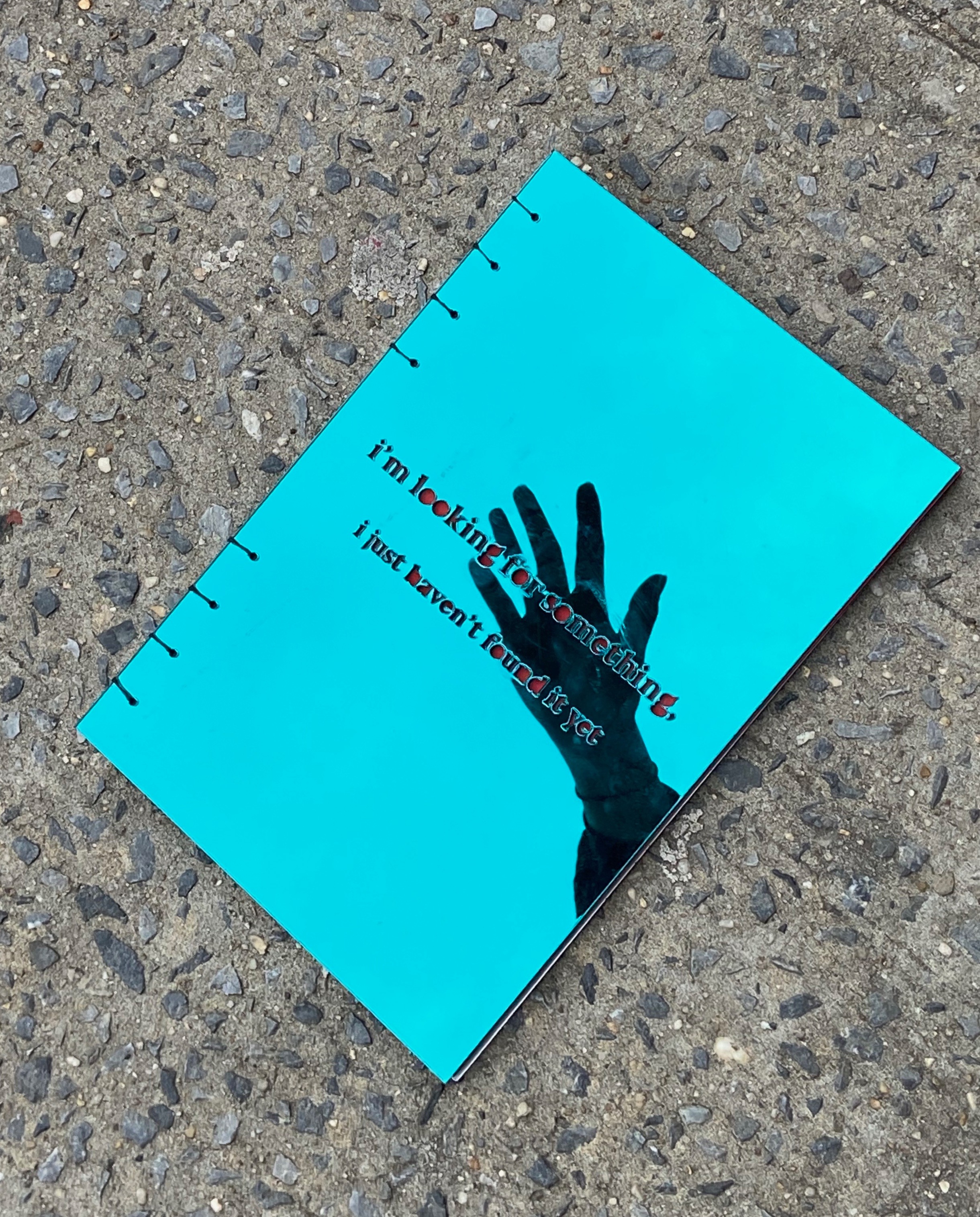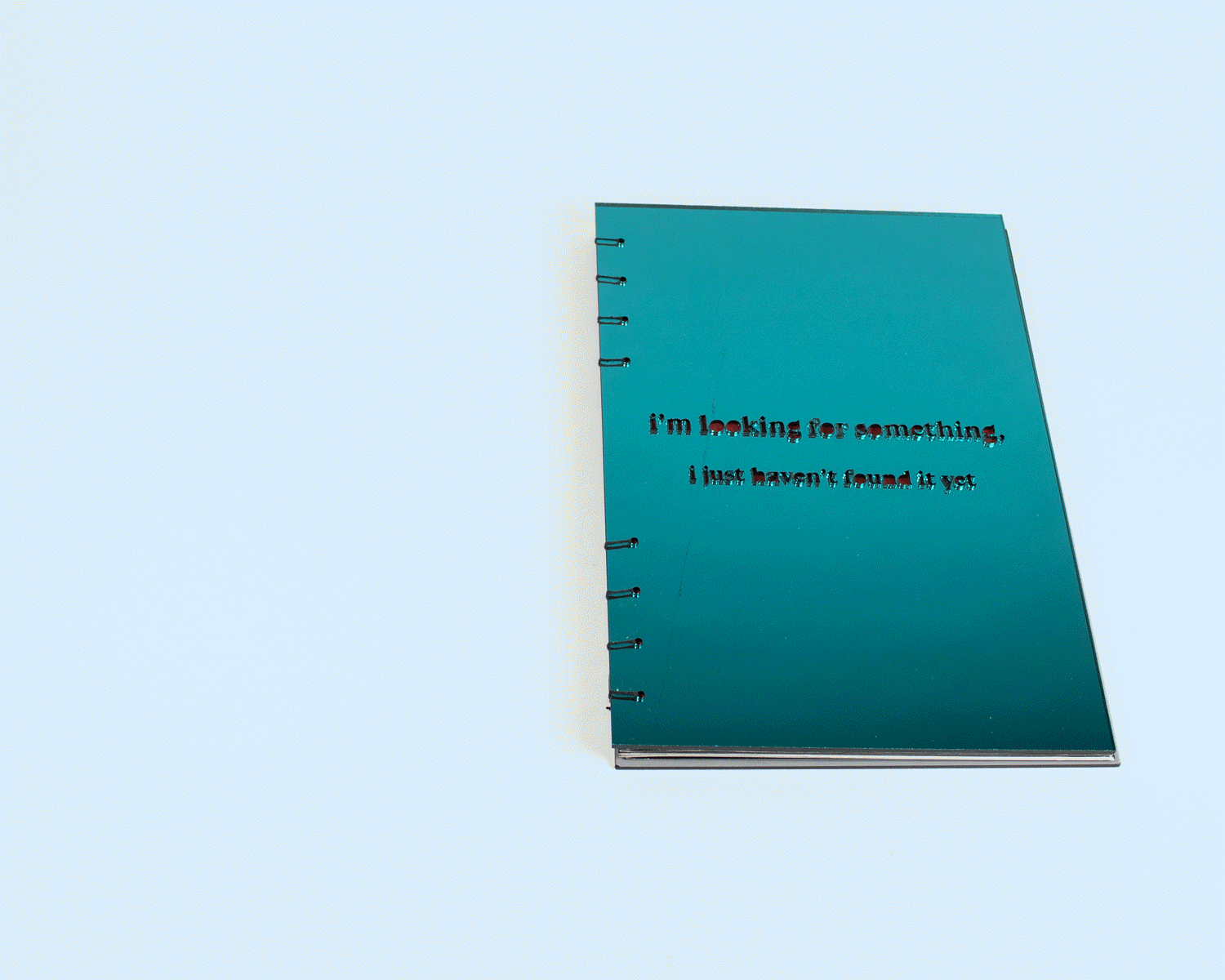 A selection of photos & videos: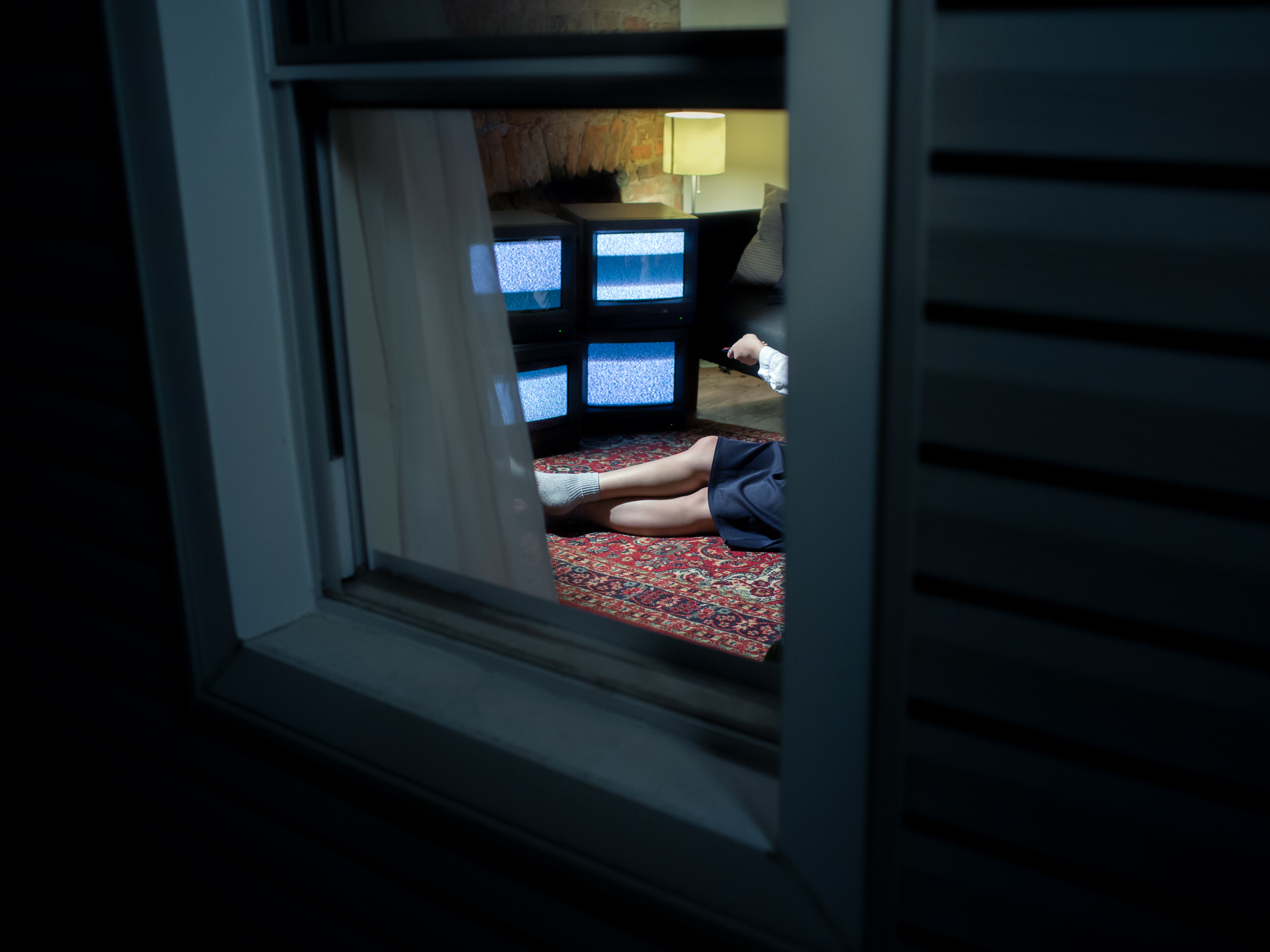 TO VIEW THE FULL PROJECT IN ORDER PLEASE
CLICK
HERE